Browse our vast collection of Gun Safes from Rhino Metals. Rhino Safes are at the forefront of the industry. Innovations include the popular Ironworks design, a swing out rack gun storage system, and an ultra-tough polyurea finish.
North American Safes carries a large collection of gun safes for almost every need.
Rhino Metals is a Veteran-owned manufacturing company.
The safes bolt on both sides of the door to prevent the door from opening in the event that someone saws off the hinges.
There are pre-drilled anchoring holes in the floor of the safe.
Rhino's gun safes are equipped with locks that are designed to block any attempts at hot-wiring, shorting, and manipulation. The only way to open your lock is with the existing combination.
Optional internal power outlets and pre-drilling for a dehumidifier are available.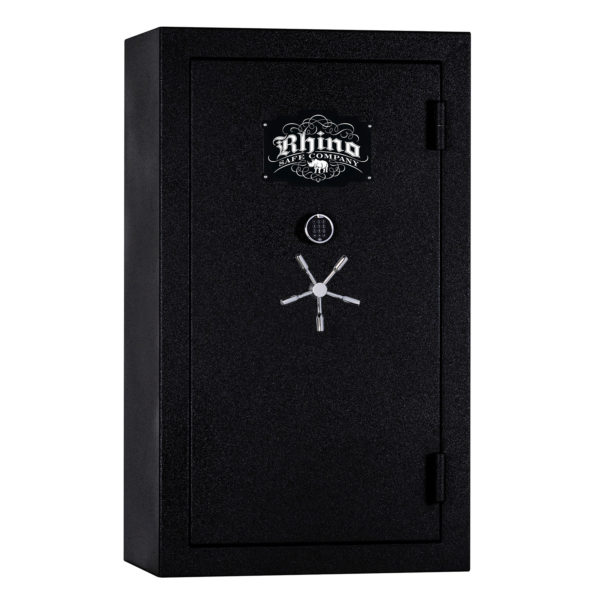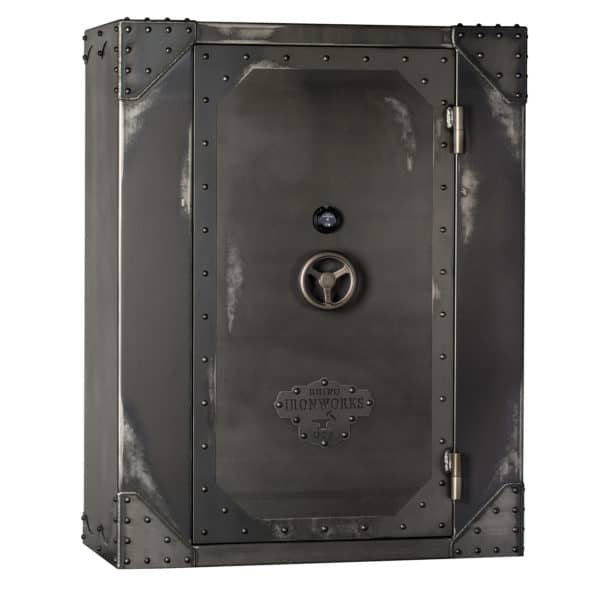 Innovative swing out rack gun storage system
Shop Rhino's full line of safes in our showroom and browse a wide variety of models including Ironworks Gun Safes, and Rhino Gun Safes. You can also scroll through the collections of gun safes available on our website.
Get a Free Quote
North American Safe can help you find the perfect safe for your needs. Come in and see our full line of safes in our showroom or view them online.
Contact us for a quote for relocating your safe or installation of a new one.